"We believe that the integration between different domains when combined with extensive expertise leads to the best results"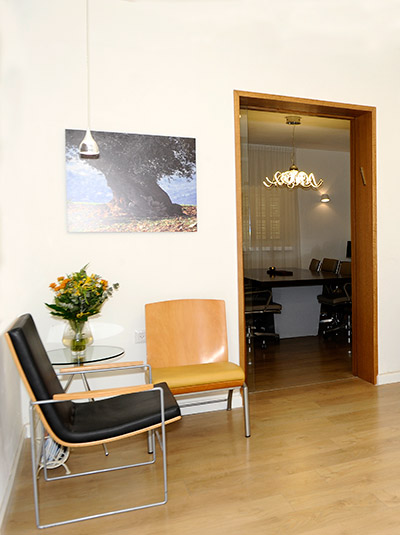 This belief, which advocates the expansion of horizons to many fields of knowledge, is an essential factor that is common to the staff members of our firm. The road that led each of us into the world of justice was quite similar but very different. Management of local and international businesses in the fields of industry, construction, marketing, insurance, mediation, etc., key positions in various organizations, rabbinate issues and rabbinical courts, volunteering in non-profit organizations and many other domains of interest.
Together, we have established a boutique law firm in the heart of Jerusalem, offering comprehensive and professional legal services in a variety of legal subjects. We make use of our broad perspective, knowledge and experience, in order to provide our clients with legal advice and assistance which combines professionalism, dedication to the customer and efficiency that together create a clear economic value for our customers.
Among our clients are companies, businessmen, entrepreneurs, investors, directors, public figures, educational institutions and others from among those involved in the fields of communications, real estate, non-profit associations, etc., as well as private clients who are looking for legal advice, legal support and representation in financial claims in the fields of torts, insurance, contracts, real estate and labor law..
All of these chose us to represent them and provide them with legal advice that takes into consideration their needs, principles and values, and gives them the ability to make the right decisions in a legally secure manner.